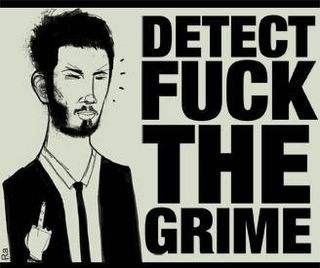 Voici la première fournée de Dj Detect qui chaque mois nous présentera un mix consacré à une scène, un mouvement où peut-être même des choses aussi incroyables qu'une thêmatique "Les Vainqueurs de la Star Ac vs les Gagnants de La Nouvelle star".

On débute avec violence avec un spécial Grime, des nouveautés, des morceaux déja cultes et le très très grand morceau de Fumin "War".


Le mini mix de 20 minutes et quelques : Detect Fuck the Grime.

D DOUBLE E & STATIK "Superdoop"
KAMIKAZE "Ghetto kyote"
KANO "Mick check 1,2"
FUMIN feat. TAZZ & FADER "War"
RUFF SQWAD "Anna"
ROLL DEEP "When i'm ere"
SHYSTIE feat. D DOUBLE E "Step back"
ROLL DEEP & RUFF SQWAD "It's nuffin"
MR OIZO "Half a square"
HOW TO SHOOT.